LATEST NEWS.


According to report, Manny Pacquiao says talks ongoing for Floyd Mayweather rematch
By Kevin Iole, Yahoo! Sports, Fri, 09 Oct 2015
Sports fans around the world held their breath in anticipation last winter as it became obvious that Floyd Mayweather and Manny Pacquiao were nearing the finish line for a welterweight title bout between the two superstars. Mayweather won that bout on May 2 in Las Vegas and has subsequently annou Read Full Story >>>

World Championships update: Manny Pacquiao attends, inspires Filipino to victory
ProBoxing-fans.com, Fri, 09 Oct 2015
Boxing hero Manny Pacquiao lands in Doha and inspires Filipino light flyweight Rogen Ladon to a surprise victory at the AIBA World Championships The President of the Qatar Boxing Federation Yousuf Ali Al Kazim and AIBA President Dr Ching-Kuo Wu welcomed a true legend of modern boxing, Manny Pacqu Read Full Story >>>

Viloria, Nietes in intense training
By Nick Giongco, The Manila Bulletin, Fri, 09 Oct 2015
Although they were complementing each other outside the ring, acting as if they were long-lost friends, Brian Viloria and Donnie Nietes were pretty intense during their three-round sparring session Wednesday afternoon at the Wild Card Boxing Club in Hollywood. Ten days before they embark on major Read Full Story >>>

Pacquiao: Cotto is Going To Beat Canelo By Decision
By Miguel Rivera, BoxingScene.com, Fri, 09 Oct 2015
Eight division champion Manny Pacquiao is backing his Wild Card stablemate, Miguel Cotto, to win a twelve round decision over Saul 'Canelo' Alvarez on November 21 at the Mandalay Bay Events Center in Las Vegas. Pacquiao and Cotto are both trained by Freddie Roach at the Wild Card Gym in Hollywood Read Full Story >>>

Teddy Atlas rediscovers passion for training in Bradley assignment
By Mitch Abramson, RingTV.com, Fri, 09 Oct 2015
Teddy Atlas, no stranger to histrionics, didn't waste any time demonstrating to Tim Bradley that working with the ESPN commentator would be a departure from anything that Bradley had previously experienced. In one of their first training sessions together last month as they prepared to face Brand Read Full Story >>>

Brandon Rios rips Manny Pacquiao for using shoulder injury 'excuse' following Mayweather defeat
By Chris Robinson, Hustle Boss, Fri, 09 Oct 2015
Inside of trainer Robert Garcia's new boxing facility in Riverside, Calif., you will find former lightweight champion Brandon "Bam Bam" Rios on the scene. Rios faces off with Tim Bradley on HBO on Nov. 7 inside of the Thomas & Mack Center for a clash for Bradley's WBO welterweight title and so fa Read Full Story >>>

No sign of Mayweather return, says Showtime boss
By Mitch Abramson, RingTV.com, Fri, 09 Oct 2015
Showtime boss Stephen Espinoza has spoken with Floyd Mayweather Jr. twice since he won a decisive decision against Andre Berto on Sept. 12 and not a word has been about fighting again. Still, despite Mayweather's claim that he's retired, Espinoza said he planned to stay in touch to "take his temp Read Full Story >>>

Ruslan Provodnikov Teams Up With Joel Diaz
By Sean Crose, Boxing Insider, Fri, 09 Oct 2015
"Yes, he's training with me," Joel Diaz said when asked if he and Ruslan Provodnikov, the Siberian Rocky, had combined forces. "He came to me," Diaz added, "and he's there for me to improve him and we made some improvements with just a couple of weeks." So, yeah, the rumors are true – Ruslan is w Read Full Story >>>

No shoo-ins among boxing's newest Hall of Fame candidates
By Dan Rafael, ESPN.com, Fri, 09 Oct 2015
The late Hector Camacho Sr. leads a trio of newcomers on this year's ballot for International Boxing Hall of Fame consideration. Yuri Arbachakov and Sot Chitalada are also on the ballot for the first time in the modern category, which is for fighters whose final bout was no earlier than 1989. Read Full Story >>>

LADON SCORES SENSATIONAL UPSET BEATING NO. 1 SEED AND TWO-TIME PAN-AM GAMES CHAMPION JOSELITO VELASQUEZ ALTMIRANO
By Ronnie Nathanielsz, PhilBoxing.com, Thu, 08 Oct 2015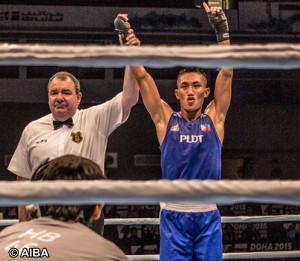 Ladon wins. With his idol eight division world champion Manny Pacquiao at a seat of honor at ringside, light flyweight Rogen Ladon scored a sensational upset by beating Mexico's No. 1 seed and two-tine Pan American Game Read Full Story >>>
PACQUIAO AND POLITICS (PART II)
By Maloney L. Samaco, PhilBoxing.com, Thu, 08 Oct 2015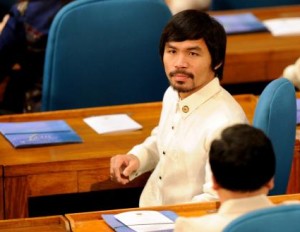 Congressman Manny Pacquiao is now serving his second term as representative of the lone district of Sarangani, a province with a 45% poverty rate, located in the country's tuna capital. He acted as vice chairman of three commi Read Full Story >>>
Can anyone stop undefeated prospect Gray?
PhilBoxing.com, Thu, 08 Oct 2015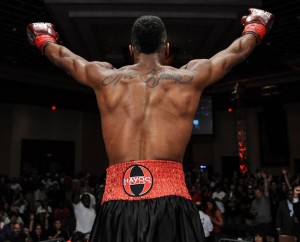 Gray. Hits keep coming for unbeaten UBF champ Gray as he puts perfect record on the line Oct. 17th UNCASVILLE, Conn. (Oct. 8th, 2015) -- Kendrick Ball always knew his protégé, Khiary Gray, had the right pedigree to be a st Read Full Story >>>
ONE: TIGERS OF ASIA OFFICIAL WEIGH-IN RESULTS
PhilBoxing.com, Thu, 08 Oct 2015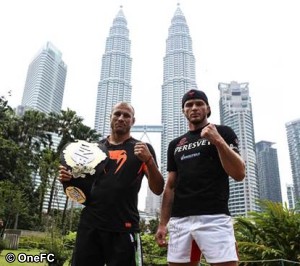 IGOR SVIRID AND VITALY BIGDASH MAKE WEIGHT AHEAD OF ONE MIDDLEWEIGHT WORLD CHAMPIONSHIP SHOWDOWN CATCH ALL THE ACTION LIVE ON PAY-PER-VIEW AT ONEPPV.COM 8 October 2015 – Kuala Lumpur, Malaysia: The largest sports media Read Full Story >>>
Pacquiao and the politics of boxing
By Ed C. Tolentino, The Manila Times, Thu, 08 Oct 2015
One can count on the fingers of one hand the number of professional boxers who made successful forays into the political arena. Being the product of the school of hard knocks, the popular opinion is that a professional boxer is all brawn and no brain. Then again, there have been a few who were ab Read Full Story >>>
The Best Fighting the Best—Again
By Ted Sares, Boxing.com, Thu, 08 Oct 2015
On October 17, Gennady Golovkin steps into the ring to face IBF middleweight champion David Lemieux in a unification shootout … The matchups have been made and the best seems to be matched with the best. Appropriately things get started at Madison Square Garden and end (in the US) at the B Read Full Story >>>
Exclusive: Sugar Ray Leonard says Floyd Mayweather not in all-time top ten, has to go for 50-0
By Phil D. Jay, World Boxing News, Thu, 08 Oct 2015
All-time great Sugar Ray Leonard has told WBN that he believes Floyd Mayweather should try to break Rocky Marciano's 49-0 record after equalling the feat against Andre Berto last month. Mayweather announced his intention to retire from the sport upon the completion of his lucrative Showtime contr Read Full Story >>>
Manny Pacquiao wants law to mandate Filipino athletes to answer call of national team
By Snow Badua, Spin.ph, Thu, 08 Oct 2015
UNWAVERING in his belief that it is every Filipino's duty to answer the call of flag and country, boxing hero Manny Pacquiao said playing for the national team is an honor and privilege no one should turn his back to. And two days after announcing his intention to run for a Senate seat, Pacquiao Read Full Story >>>
Manny Pacquiao and Floyd Mayweather have one last chance to arrange rematch
The Guardian, Thu, 08 Oct 2015
The chances of a Manny Pacquiao v Floyd Mayweather rematch could hinge on one last fight for either boxer after the Filipino announced he would probably retire next year fight to focus on a career in politics. "I think I'm ready [to retire]. I've been in boxing for more than 20 years," Pacquiao, Read Full Story >>>
Micky Ward: "Amir Khan's got that style that could upset Manny Pacquiao, he's long, he has a good jab, he punches good"
By Robert Brown, OTR Boxing Radio, Thu, 08 Oct 2015
Micky Ward is a former world title challenger who is best known by boxing fans for his ring wars with Hall of Famer, Arturo Gatti. Ward had a fan friendly style and was involved in multiple fights throughout his career, and is best known today for his life story being brought to the big screen in th Read Full Story >>>
NIETES AND VILORIA BOTH LOOK IMPRESSIVE IN SPARRING
By Ronnie Nathanielsz, PhilBoxing.com, Thu, 08 Oct 2015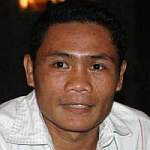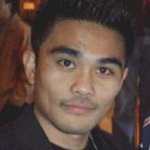 Former two division flyweight champion Brian Viloria and WBO light flyweight champion Donnie Nietes sparred for the second time this week at the Wild Card Gy Read Full Story >>>
Daniel Jacobs vs. Peter Quillin Press Conference Quotes and Photos Ahead Of Dec. 5 Clash On SHOWTIME
PhilBoxing.com, Thu, 08 Oct 2015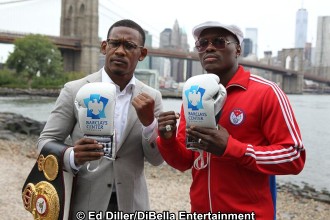 "It doesn't matter what he comes to the table with, we will have a 10-week camp for this fight and we will be completely ready." – Daniel Jacobs "I expect Danny to bring his great chin to this fight. I didn't notice it Read Full Story >>>
Fiba's fairness questioned
By Recah Trinidad, PhilBoxing.com, Thu, 08 Oct 2015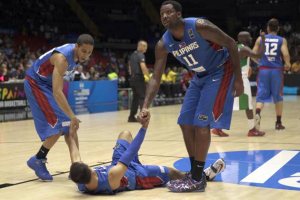 HERE'S part of a disturbing report from veteran sportswriter Joaquin Henson on the Fiba Asia championship game in China on Saturday: "Rowdy Chinese fans behind the Gilas bench kept screaming unprintables at the Filipino players, Read Full Story >>>
COUSINS, GRIFFIN, LOWRY, OLADIPO, PAUL, SMART, WALKER HEADLINE NBA GLOBAL GAMES 2015-16
PhilBoxing.com, Thu, 08 Oct 2015
NBA Global Games Features Six NBA Teams Playing Seven Games in Six Countries NEW YORK – NBA Global Games 2015-16 will tip off Oct. 6 with five international preseason games, followed by two regular-season games in December and January. Overall, six NBA teams will play seven games in seven cities Read Full Story >>>
NBA -- Mcdermott, Butler lead Bulls past Bucks, 105-95
By Kevin Gonzalez, PhilBoxing.com, Thu, 08 Oct 2015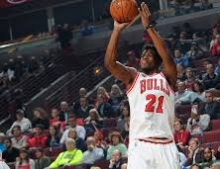 CHICAGO -- ​Doug McDermott and Jimmy Butler combined for 46 points to lead the Chicago Bulls over the Milwaukee Bucks, 105-95, Tuesday night at the United Center. ​Butler, an All-Star, ​contributed 23 points​ Read Full Story >>>
Op-Ed: Only Floyd Mayweather can stop Pacquiao from retiring
By Leo Reyes, Digital Journal, Thu, 08 Oct 2015
Manny Pacquiao has publicly declared his candidacy in the upcoming senatorial elections in the Philippines and in the next few days he will officially file his Certificate of Candidacy before a designated officer of the Commission on Elections. The announcement was made in the presence of his par Read Full Story >>>
Boxing Insider Notebook: Pacquiao, Klitschko, Ali, Fury, Golovkin, and more…
By William Holmes, Boxing Insider, Thu, 08 Oct 2015
The following is the Boxing Insider notebook for the week of September 29th to October 6th, covering the comings and goings in the sport of boxing that you might have missed. Pacquiao to Run for the Philippine Senate Manny Pacquiao has announced that he plans to make a run in the Philippine Se Read Full Story >>>
How Teddy Atlas was persuaded to train Timothy Bradley
By Kevin Iole, Yahoo! Sports, Thu, 08 Oct 2015
His days as a trainer were long over. There was no way that anyone was going to get Teddy Atlas to leave a comfortable, and lucrative, position as one of boxing's most influential broadcasters to immerse himself in the seamy side of the sport again. Memories of the end of his run with heavyweight Read Full Story >>>
Sources: Thurman, Porter headed to welterweight showdown on Dec. 12
By Dan Rafael, ESPN.com, Thu, 08 Oct 2015
Welterweight titlist Keith Thurman and former titleholder Shawn Porter have been on a collision course for a while, and their potential showdown has been one fans have talked about. It appears as though it will happen -- and sooner rather than later. They are penciled in to fight Dec. 12 (at a si Read Full Story >>>
The Return of Guillermo Jones
By Robert Ecksel, Boxing.com, Thu, 08 Oct 2015
At the age of 43 and with a somewhat checkered past, Jones is likely to be, at best, an opponent for Antonio Tarver… Former WBA World cruiserweight champion, 43-year-old Guillermo "El Felino" Jones (39-3-2, 31 KOs), from Colon, Panama, has been forbidden to fight for the last two years. He wa Read Full Story >>>
MANNY PACQUIAO EN ROUTE TO DOHA TO PROVIDE SUPPORT FOR TWO FILIPINO BOXERS AT WORLD BOXING CHAMPIONSHIPS
By Ronnie Nathanielsz, PhilBoxing.com, Thu, 08 Oct 2015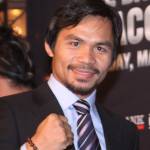 Eight division world champion Manny Pacquiao is en route to Doha, Qatar to provide support for the two Filipino boxers who hurdled their first round assignments with flourish. Light flyweight Rogen Ladon, a silver med Read Full Story >>>
PACQUIAO AND POLITICS (PART I)
By Maloney L. Samaco, PhilBoxing.com, Thu, 08 Oct 2015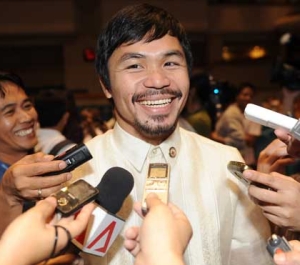 When eight-division world champion Congressman Manny Pacquiao officially announced his bid to run as Senator of the Republic of the Philippines it solicited mixed reactions from the Filipino electorate. "In the coming days, I wi Read Full Story >>>
FISTFIEST SA GLAN: Tanallon bags PBF minimumweight crown, Duno TKOs Baluarte in 3rd round
By Lito delos Reyes, PhilBoxing.com, Thu, 08 Oct 2015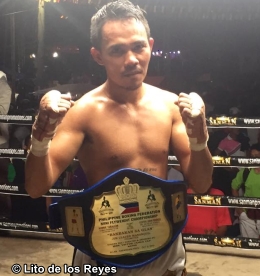 Tanallon. GLAN, Sarangani Province - There was no knockout but the championship fight between Ronie "Ultimate Warrior' Tanallon of General Santos City and Lester John "The Silent Penetrator" Pronco of Bukidnon turned out to Read Full Story >>>
Viloria, Nietes upbeat to beat foes on Oct. 17
By Nick Giongco, The Manila Bulletin, Thu, 08 Oct 2015
hat's because two grizzled fighters – Donnie Nietes and Brian Viloria – are out to captivate the world anew when they go up against separate rivals in the United States. While their rivals are dangerous, both Nietes and Viloria are supremely confident of their chances. After sparring against e Read Full Story >>>
Ladon resumes bid vs Mexican; Pacquiao due
By Abac Cordero, The Philippine Star, Thu, 08 Oct 2015
MANILA, Philippines - Light-flyweight Rogen Ladon will draw inspiration from Filipino boxing icon Manny Pacquiao when he returns to the ring today at the Ali Bin Hammad Al Attiya in Doha, Qatar. Ladon will be up against top seed Joselito Velazquez Altamirano of Mexico in the second round of the A Read Full Story >>>
Op-Ed: Muhammad Ali — 5 foes who got in the way of his boxing career
By Leo Reyes, Digital Journal, Thu, 08 Oct 2015
In commemoration of the 40th anniversary of the Ali-Frazier fight more popularly known as the "Thrilla in Manila," I wish to share an article I wrote four years ago on Bleacher Report about five foes that came in the way of Muhammad Ali's boxing career. Forty years ago this month, heavyweigh Read Full Story >>>
Pacquiao vows to fight taxman in Senate
By DJ Yap, Philippine Daily Inquirer, Thu, 08 Oct 2015
PROPONENTS of income tax cuts have found a champion in the country's top individual taxpayer and richest congressman—boxing icon Manny Pacquiao. The Sarangani representative, who has announced his plan to run for senator next year, said he was in favor of moves in Congress to lower individual inc Read Full Story >>>
Pacquiao bares Senate agenda
By Ben R. Rosario, Tempo, Thu, 08 Oct 2015
With wife, Jinky, giving up politics, boxing hero and Sarangani Rep. Manny Pacquiao disclosed he would also retire from one of his major pre-occupations to concentrate on Senate work that would include a major push against unfair tax rates in the country. Pacquiao appeared definite about his tax Read Full Story >>>
Akron Boxing Hall of Fame will honor Ken Porter; Manny Pacquiao talks about retirement: Boxing Report 2015
By Branson Wright, Cleveland.com, Thu, 08 Oct 2015
CLEVELAND, Ohio -- It is obvious that former world champion Shawn Porter considers his father, Ken, the best trainer in boxing. Apparently, Porter is not alone in his assessment -- at least in Akron. Trainer Ken Porter will be inducted into the Akron Boxing Hall of Fame at 6 p.m. Oct. 26 at Akron Read Full Story >>>
Arthur Abraham will fight Martin Murray on November 21
By George Gigney , BoxingNews, Thu, 08 Oct 2015
'KING' Arthur Abraham (43-4, 29 KOs) will defend his WBO world super-middleweight championship against Martin Murray (32-2-1, 15 KOs) on November 21 at the TUI Arena in Hannover, Germany. Abraham, the 35 year-old from Berlin, will be aiming for a fifth successive defence of his WBO strap followin Read Full Story >>>
MARCIAL WINS BY 1ST ROUND TKO OVER EGYPT'S WALID SAID MUHAMMAD
By Ronnie Nathanielsz, PhilBoxing.com, Wed, 07 Oct 2015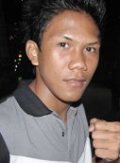 Marcial. Hard-hitting Filipino southpaw Eumir Felix Marcial has hammered Egypt's Walid Said Muhammad to win by a 1st round TKO at the World Boxing Championships in Doha, Qatar. After a few moments feeling his opponent out, Marc Read Full Story >>>
Triple G: I Wanna Fight Mayweather Next ... Pacquiao's Too Small (VIDEO)
PhilBoxing.com, Wed, 07 Oct 2015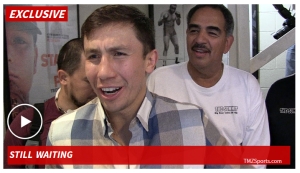 TMZ SPORTS -- Boxing superstar Gennady Golovkin says he's ready, willing and able to fight Floyd Mayweather once he disposes of David Lemieux next weekend ... telling TMZ Sports, "I'm ready." Triple G was in L.A. training for Read Full Story >>>
Coming off impressive win in June, Rebello promises more fireworks Oct. 30th against Mucitelli
PhilBoxing.com, Wed, 07 Oct 2015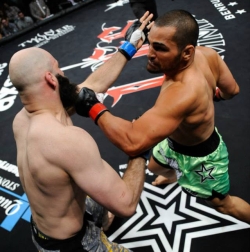 Rebello (R). LINCOLN, R.I. (Oct. 7th, 2015) -- Greg Rebello isn't quite too sure what Mike Mucitelli is thinking by agreeing to fight him Oct. 30th, especially after Rebello recently dismantled the same Tyler King who dominated Read Full Story >>>
HOTTEST PLAYER IN EUROPE ADDED TO TEAM USA-EUROPE FOR CLASH WITH ASIAN CHAMPIONS
By Ronnie Nathanielsz, PhilBoxing.com, Wed, 07 Oct 2015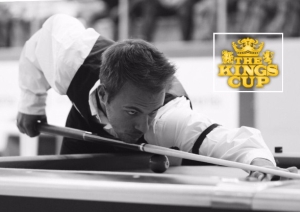 The hottest player in Europe, World Championship silver medalist and China Open champion Albin Ouschan of Austria will now make it a trio of terrors alongside skipper Mika Immonen and Darren Appleton on Team West as they aim Read Full Story >>>
UC JUNIOR WEBMASTERS SHOCK FANCIED SACRED HEART SCHOOL-ATENEO DE CEBU TO TAKE GAME ONE OF THEIR BEST OF THREE FINALS
By Michael Kenji Izumi, PhilBoxing.com, Wed, 07 Oct 2015
CEBU CITY -- The University of Cebu Junior Webmasters, clear underdogs in the 2015 CESAFI Juniors Division Finals, shocked the fancied Sacred Heart School-Ateneo de Cebu Magis Eagles in Game 1, 73-63 to grab the upper hand in their best of three championship series.. Nobody expected the Junior Read Full Story >>>
Manny Pacquiao: Breaking The Boxing Stereotypes And Winning At Life
By Dennis Cruz, The Boxing Tribune, Wed, 07 Oct 2015
Eight division world champ Manny Pacquiao has made a career out of defying the odds and flipping convention on its ear. After all, who would've imagined a kid from one of the poorest neighborhoods in the world presiding over an empire of riches valued somewhere in the hundreds of millions of dollars Read Full Story >>>
"KUMBINASYON"


Filipino boxing legend Manny Pacquiao resumes his regular column at PhilBoxing.com and now Bandera to express his own thoughts and to be able to communicate to his fans worldwide.


Latest posts from the Forum...
Philippine time (GMT +8)

New members, please read the FORUM RULES before you post.
Not yet a member? Click HERE to register.


noel3393: Mayweather: "the Philippines is fucked up", 7:20 am, 10-09-15



batang kamuning: Mayweather: "the Philippines is fucked up", 7:17 am, 10-09-15



phillyboxing: JAMES DEGALE & LUCIAN BUTE TWO-CITY, TWO-COUNTRY KICKOFF, 6:33 am, 10-09-15



phillyboxing: GENNADY GOLOVKIN VS. DAVID LEMIEUX FINAL MEDIA CONFERENCE CA, 6:26 am, 10-09-15



phillyboxing: Fight Network LIVE this Weekend – ONE: Tigers of Asia, RFA 3, 6:18 am, 10-09-15



klintshin: KD! Mercito Gesta vs Miguel Angel Mendoza Fight REplay, 6:08 am, 10-09-15



phillyboxing: VIDEO: TRAINER JOEL DIAZ DISCUSSES NEW UNION WITH RUSLAN PRO, 6:06 am, 10-09-15



klintshin: KO! Lucas Matthysse vs Viktor Postol Fight Replay Video, 6:04 am, 10-09-15



phillyboxing: Video: Video Alert: Michelle Beadle goes 1-on-1 with Miguel, 6:01 am, 10-09-15



phillyboxing: JOSEPH "JO JO" DIAZ JR. TO HEADLINE A NIGHT FULL OF BOXING S, 5:57 am, 10-09-15



phillyboxing: AHMED ELBIALI TO BATTLE FERENC ALBERT TALKS TRAINING CAMP &a, 5:54 am, 10-09-15



joeyj: * PROJECT World's Top 5- ELO 2800: GM Wesley So PHI *, 5:43 am, 10-09-15



phillyboxing: UNDEFEATED MEXICAN FIGHTER PEDRO CAMPA TO MAKE HIS U.S. DEBU, 5:42 am, 10-09-15



phillyboxing: JOHN "APOLLO KIDD" THOMPSON – LIAM SMITH FULL PRESS CONFEREN, 5:20 am, 10-09-15



Unbreakable: * PROJECT World's Top 5- ELO 2800: GM Wesley So PHI *, 3:35 am, 10-09-15



klintshin: KO! Lucas Matthysse vs Viktor Postol Fight Replay Video, 2:54 am, 10-09-15



klintshin: KD! Mercito Gesta vs Miguel Angel Mendoza Fight REplay, 2:53 am, 10-09-15



phillyboxing: DEMETRIUS ANDRADE OPEN MEDIA WORKOUT TONIGHT, THURSDAY, OCT., 2:03 am, 10-09-15



phillyboxing: ONE: TIGERS OF ASIA OFFICIAL WEIGH-IN RESULTS, 1:59 am, 10-09-15



phillyboxing: Thurman – Porter in talks for December 12 bout, 1:56 am, 10-09-15



mhaylove: MS Excel problem, 10:48 pm, 10-08-15



Gamby Sucaldito: Mayweather: "the Philippines is fucked up", 10:13 pm, 10-08-15



noel3393: Mayweather: "the Philippines is fucked up", 10:08 pm, 10-08-15



whinz: * PROJECT World's Top 5- ELO 2800: GM Wesley So PHI *, 8:50 pm, 10-08-15



joeyj: **** Official Azkals Football Team Thread ****, 8:50 pm, 10-08-15



joeyj: * PROJECT World's Top 5- ELO 2800: GM Wesley So PHI *, 8:01 pm, 10-08-15



listerine: Mayweather: "the Philippines is fucked up", 7:46 pm, 10-08-15



whoisthehumbleboxer: KO! Lucas Matthysse vs Viktor Postol Fight Replay Video, 7:40 pm, 10-08-15



whoisthehumbleboxer: KD! Mercito Gesta vs Miguel Angel Mendoza Fight REplay, 7:39 pm, 10-08-15



noel3393: Mayweather: "the Philippines is fucked up", 4:36 pm, 10-08-15



PeterVenkman: MS Excel problem, 3:28 pm, 10-08-15



Retz: Cruz stops Vazquez in 6, 3:19 pm, 10-08-15



Retz: UFC® ANNOUNCES PETER VESEY AS SENIOR VICE PRESIDENT OF AGENC, 3:18 pm, 10-08-15



phillyboxing: Cruz stops Vazquez in 6, 3:17 pm, 10-08-15



phillyboxing: UFC® ANNOUNCES PETER VESEY AS SENIOR VICE PRESIDENT OF AGENC, 3:16 pm, 10-08-15



phillyboxing: GENNADY "GGG" GOLOVKIN, BRIAN VILORIA AND RUSLAN MADIYEV LOS, 3:10 pm, 10-08-15



Blitzky22: Mayweather: "the Philippines is fucked up", 3:06 pm, 10-08-15



phillyboxing: DANIEL JACOBS VS. PETER QUILLIN PRESS CONFERENCE QUOTES FOR, 3:05 pm, 10-08-15



Durian Peña: Mayweather: "the Philippines is fucked up", 3:02 pm, 10-08-15



Durian Peña: Mayweather: "the Philippines is fucked up", 3:01 pm, 10-08-15



Blitzky22: Mayweather: "the Philippines is fucked up", 2:54 pm, 10-08-15



Durian Peña: Mayweather: "the Philippines is fucked up", 2:52 pm, 10-08-15



FunkyDog: Mayweather: "the Philippines is fucked up", 2:48 pm, 10-08-15



Gamby Sucaldito: Mayweather: "the Philippines is fucked up", 2:48 pm, 10-08-15



Durian Peña: Mayweather: "the Philippines is fucked up", 2:43 pm, 10-08-15



FunkyDog: Mayweather: "the Philippines is fucked up", 2:39 pm, 10-08-15



Gamby Sucaldito: Mayweather: "the Philippines is fucked up", 2:31 pm, 10-08-15



Durian Peña: Mayweather: "the Philippines is fucked up", 1:58 pm, 10-08-15



Blitzky22: Mayweather: "the Philippines is fucked up", 1:55 pm, 10-08-15



Durian Peña: Mayweather: "the Philippines is fucked up", 1:53 pm, 10-08-15



noel3393: Mayweather: "the Philippines is fucked up", 1:47 pm, 10-08-15



Boxingvoice: Floyd Mayweather Jr putting finishing touches on Broner-Theo, 1:39 pm, 10-08-15



Gamby Sucaldito: Mayweather: "the Philippines is fucked up", 1:27 pm, 10-08-15



lagako10: CURRENT TREND FAVORS VILLORIA, 12:43 pm, 10-08-15



BahugBahug: CURRENT TREND FAVORS VILLORIA, 12:01 pm, 10-08-15



dyey_em-si: Mayweather: "the Philippines is fucked up", 11:32 am, 10-08-15



Fugazi: Mayweather: "the Philippines is fucked up", 11:19 am, 10-08-15



Retz: VIDEO: JOHN THOMPSON MEDIA WORKOUT, 8:39 am, 10-08-15



Retz: Pulev returns on October 17 against Arias, 8:37 am, 10-08-15



Retz: Early Results from New York, 8:35 am, 10-08-15



Retz: WORLD SERIES OF FIGHTING HITS COMERICA THEATRE IN PHOENIX, A, 8:33 am, 10-08-15



Retz: WBC WORLD TITLE FIGHT FEATURING BROOKLYN'S ALICIA "SLICK" AS, 8:33 am, 10-08-15



phlebotomist: Mercito Gesta vs Miguel Angel Mendoza Fight Replay, 8:23 am, 10-08-15



phlebotomist: TKO: Lucas Matthysse vs Viktor Postol Full Fight Replay, 8:22 am, 10-08-15



phlebotomist: TKO: Adrien Broner vs Khabib Allakhverdiev Full Fight Replay, 8:22 am, 10-08-15



noel3393: Mayweather: "the Philippines is fucked up", 7:54 am, 10-08-15



phillyboxing: Early Results from New York, 7:52 am, 10-08-15



FunkyDog: CURRENT TREND FAVORS VILLORIA, 7:39 am, 10-08-15



Boxingvoice: Porter-Thurman Possible for San Antonio, Ken Porter Speaks o, 7:01 am, 10-08-15



phillyboxing: WBC WORLD TITLE FIGHT FEATURING BROOKLYN'S ALICIA "SLICK" AS, 6:41 am, 10-08-15



phillyboxing: WORLD SERIES OF FIGHTING HITS COMERICA THEATRE IN PHOENIX, A, 6:37 am, 10-08-15



klintshin: KO! Lucas Matthysse vs Viktor Postol Fight Replay Video, 5:49 am, 10-08-15



klintshin: TKO Highlights! Adrian Broner vs Khabib Allakhverdiev Replay, 5:49 am, 10-08-15



klintshin: KD! Mercito Gesta vs Miguel Angel Mendoza Fight REplay, 5:48 am, 10-08-15



JCOOL2329: Henry Armstrong's career defends Pacquiao from PED suspicion, 5:02 am, 10-08-15



lhovic20: Henry Armstrong's career defends Pacquiao from PED suspicion, 4:14 am, 10-08-15



sportstvhdnow: Watch Canelo vs Cotto Live Stream, 3:57 am, 10-08-15



sportstvhdnow: Canelo vs Cotto Live, 3:32 am, 10-08-15



phlebotomist: Mercito Gesta vs Miguel Angel Mendoza Fight Replay, 10:39 pm, 10-07-15



phlebotomist: TKO: Lucas Matthysse vs Viktor Postol Full Fight Replay, 10:38 pm, 10-07-15



phlebotomist: TKO: Adrien Broner vs Khabib Allakhverdiev Full Fight Replay, 10:36 pm, 10-07-15



klintshin: KO! Lucas Matthysse vs Viktor Postol Fight Replay Video, 10:27 pm, 10-07-15



klintshin: KD! Mercito Gesta vs Miguel Angel Mendoza Fight REplay, 10:26 pm, 10-07-15



klintshin: TKO Highlights! Adrian Broner vs Khabib Allakhverdiev Replay, 10:26 pm, 10-07-15



jolz: Commentary: While the Azkals glow, SBP officials salivate, 10:11 pm, 10-07-15



phillyboxing: VIDEO: JOHN THOMPSON MEDIA WORKOUT, 9:55 pm, 10-07-15



phillyboxing: Pulev returns on October 17 against Arias, 9:53 pm, 10-07-15



phillyboxing: Oquendo hurts shoulder; rematch with Chagaev postponed, 9:49 pm, 10-07-15



joeyj: * PROJECT World's Top 5- ELO 2800: GM Wesley So PHI *, 9:09 pm, 10-07-15



joeyj: * PROJECT World's Top 5- ELO 2800: GM Wesley So PHI *, 9:04 pm, 10-07-15



joeyj: * PROJECT World's Top 5- ELO 2800: GM Wesley So PHI *, 8:56 pm, 10-07-15



theboxer69: NBA2K16 IS OUT!, 8:42 pm, 10-07-15



joeyj: #WALANGPASOK | Class suspensions, 8:17 pm, 10-07-15



antagal: #WALANGPASOK | Class suspensions, 5:43 pm, 10-07-15



FunkyDog: Mayweather: "the Philippines is fucked up", 4:18 pm, 10-07-15



noel3393: Mayweather: "the Philippines is fucked up", 4:12 pm, 10-07-15



Gamby Sucaldito: Mayweather: "the Philippines is fucked up", 2:19 pm, 10-07-15



FunkyDog: Mayweather: "the Philippines is fucked up", 2:09 pm, 10-07-15



FunkyDog: Mayweather: "the Philippines is fucked up", 2:08 pm, 10-07-15



bugoyparin: Mayweather: "the Philippines is fucked up", 2:02 pm, 10-07-15



Blitzky22: NBA2K16 IS OUT!, 2:01 pm, 10-07-15



AustinBade: NBA2K16 IS OUT!, 2:00 pm, 10-07-15



Blitzky22: NBA2K16 IS OUT!, 1:56 pm, 10-07-15



Fugazi: Mayweather: "the Philippines is fucked up", 1:52 pm, 10-07-15



boysalat: NBA2K16 IS OUT!, 1:42 pm, 10-07-15



Fugazi: Mayweather: "the Philippines is fucked up", 1:41 pm, 10-07-15



theboxer69: NBA2K16 IS OUT!, 1:36 pm, 10-07-15



alseth: Mayweather: "the Philippines is fucked up", 1:07 pm, 10-07-15



alseth: Mayweather: "the Philippines is fucked up", 1:06 pm, 10-07-15



Blitzky22: NBA2K16 IS OUT!, 12:16 pm, 10-07-15



Romy Nabas: Mayweather: "the Philippines is fucked up", 12:11 pm, 10-07-15



AustinBade: NBA2K16 IS OUT!, 12:03 pm, 10-07-15



Blitzky22: NBA2K16 IS OUT!, 11:17 am, 10-07-15



Durian Peña: Mayweather: "the Philippines is fucked up", 11:07 am, 10-07-15



AustinBade: NBA2K16 IS OUT!, 11:06 am, 10-07-15



bugoyparin: Mayweather: "the Philippines is fucked up", 11:04 am, 10-07-15



dyey_em-si: Mayweather: "the Philippines is fucked up", 10:57 am, 10-07-15



kenshinsasuke: KO! Lucas Matthysse vs Viktor Postol Fight Replay Video, 10:57 am, 10-07-15



kenshinsasuke: KD! Mercito Gesta vs Miguel Angel Mendoza Fight REplay, 10:56 am, 10-07-15



Blitzky22: NBA2K16 IS OUT!, 10:14 am, 10-07-15



Blitzky22: NBA2K16 IS OUT!, 10:13 am, 10-07-15



Blitzky22: NBA2K16 IS OUT!, 10:12 am, 10-07-15



theboxer69: NBA2K16 IS OUT!, 10:04 am, 10-07-15



noel3393: Mayweather: "the Philippines is fucked up", 9:22 am, 10-07-15



Retz: Weekly Fight Network boxing programming schedule (Oct. 5-11,, 9:21 am, 10-07-15



Retz: THE ICEMAN KNOCKETH…OUT!, 9:20 am, 10-07-15



Retz: Weekly Fight Network MMA programming schedule (Oct. 5-11, 20, 9:19 am, 10-07-15



Blitzky22: Henry Armstrong's career defends Pacquiao from PED suspicion, 9:17 am, 10-07-15



Blitzky22: Henry Armstrong's career defends Pacquiao from PED suspicion, 9:11 am, 10-07-15



Retz: VIDEO: Hey Harold!: Golovkin vs. Lemieux, 9:11 am, 10-07-15



Retz: VIDEO: Brook talks Chaves, plans to dominate 147lb division,, 9:10 am, 10-07-15



Retz: DANNY O'CONNOR VS. GABRIEL BRACERO II, RYAN KIELCZWESKI VS., 9:09 am, 10-07-15



Retz: Darleys Perez defends WBA Lightweight title against Anthony, 9:09 am, 10-07-15



Retz: Degale vs. Bute Nov. 28 in Quebec City on Showtime Champions, 9:05 am, 10-07-15



Retz: Kovalev to Return Very Early in 2016, Moscow Debut Postponed, 9:03 am, 10-07-15



ringobserver: Henry Armstrong's career defends Pacquiao from PED suspicion, 9:01 am, 10-07-15



Thunder_knuckles: Henry Armstrong's career defends Pacquiao from PED suspicion, 8:38 am, 10-07-15



Blitzky22: Henry Armstrong's career defends Pacquiao from PED suspicion, 7:42 am, 10-07-15